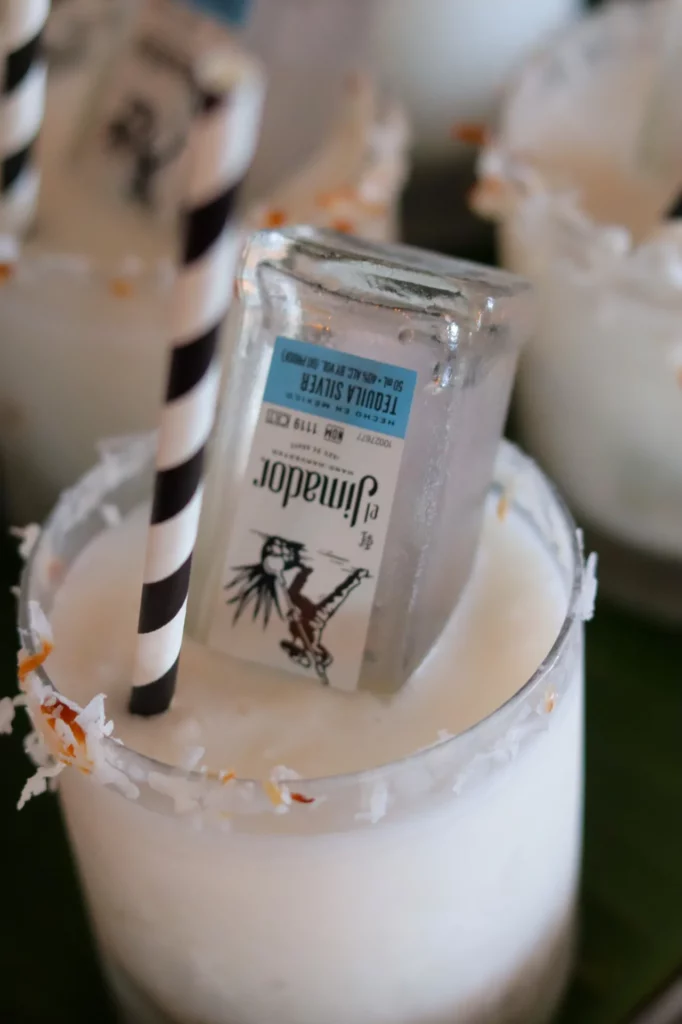 A select group of spirited influencers gathered for the premiere of Sol Agave's new innovative and ultra-delicious Taco Tuesday menu on Tuesday, August 9th at their San Juan Capistrano location. Secret Taco Tuesday is a unique dinner society that focuses on Tacos Tuesday, this was the first Secret Taco Tuesday to take place at a restaurant. The Secret Taco Tuesday is produced by TacoTuesday.com, each experience is unique and over-the-top.
Upon arrival, guests were greeted with a welcome Frozen Coco margarita, featuring El Jimador Blanco tequila, home-made coconut puree, and topped with toasted coconut flakes. Once seated, each guest was served six tacos, margaritas, chips & guacamole and capped off with chef's famous warm Butter Cake served with chocolate abuelita mousse and Sol Agave Mexican Coffee prepared tableside.
"Taco Tuesday is growing and evolving, it's exciting. High end restaurants are creating premium Taco Tuesday menus, like what Sol Agave created. We were honored to host the first restaurant Secret Taco Tuesday at Sol Agave," said Pamela Waitt, founder of TacoTuesday.com. "Taco Tuesday is a great way to sneak more fun and tacos into the week, we love helping both restaurants and taco lovers make their Tuesday better."
Sol Agave's Taco Tuesday menu is available all day on Tuesdays. They are an upscale Mexican concept that uses organic ingredients, fresh sustainable seafood, prime steaks, all-natural chicken and pork without losing the authenticity of Mexico. They have five restaurant locations in Southern California & Utah. For additional information, visit solagave.com.
Find all the tacos at TacoTuesday.com a site and community for the taco obsessed. TacoTuesday.com is building the largest taco search engine on the planet! To help you easily find restaurants that serve Taco Tuesday and their menus. The site is quickly becoming THE free resource for restaurants to add their Taco Tuesday menu while giving millions of taco obsessed people a convenient way to find tacos. We are continuously expanding, with exciting plans that combine tacos, technology, and happiness. Follow TacoTuesday.com on Facebook, Instagram, TikTok, YouTube, and Twitter for more entertaining taco content.