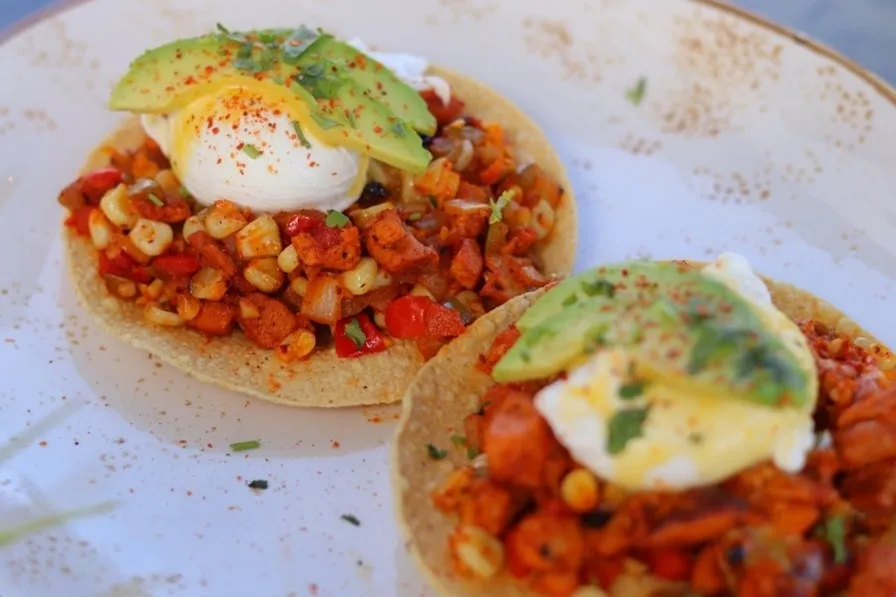 TacoTuesday.com and OC Bitches Brunch join forces to highlight Southern California's vibrant breakfast tacos and brunch scene in Southern California. Everyone knows that Tuesdays are for tacos and weekends are all about brunching. This year, Taco Tuesday & National Endless Breakfast Day fall on the same day and there's no better way to celebrate than with breakfast tacos! The emerging trend isn't going anywhere and both organizations are 100% here for it.
Stats clearly reflect sales increases for restaurants that offer Taco Tuesday promotions. The same can be said for restaurants serving breakfast & brunch on weekends. California & Texas have recently seen a large increase in breakfast taco popularity, resulting in much needed revenue during a period of recovery.
"When we started to look deeper into breakfast tacos and the popularity of brunch, we recognized that now is the perfect time to shine a spotlight on both," said Pamela Waitt, founder of TacoTuesday.com. "During a time of recovery for most restaurants, this stream of revenue shouldn't be ignored. We've partnered with OC Bitches Brunch because of their fun & playful approach to brunching and we're thrilled to give the breakfast taco it's long overdue recognition."
The taco is one of the most versatile and iconic dishes in the United States. It has limitless possibilities when chefs prepare it for breakfast or brunch. Scrambled or over easy eggs, nestled in a corn or flour tortilla and topped with a myriad of fresh toppings, the possibilities to wow diners are endless.
"The opportunity to work with the leading resource for the taco obsessed is a dream come true for OC Bitches Brunch," said found Toni Ochoa. "We plan to seek out the best of the best when it comes to Mexican brunches in and around Orange County. We're taking TacoTuesday.com's taco finding search engine to a new level for brunchoholics."
To learn more about breakfast tacos near you, visit TacoTuesday.com. For brunch suggestions, visit OCBitchesBrunch.com.
Find all the tacos at TacoTuesday.com, a database of restaurants that serve Taco Tuesday specials across the United States. The juggernaut of a website is quickly becoming THE free resource for restaurants to add their Taco Tuesday menu while giving millions of taco obsessed consumers a convenient way to find tacos. The site is continuously expanding, with exciting future plans to combine tacos, technology and happiness. Follow TacoTuesday.com on Facebook, Instagram, TikTok, YouTube, and Twitter for more entertaining content and tips on how to live your best life while eating more tacos and drinking more margaritas. Sigh up to receive the TacoTuesday.com newsletter here to be invited to special events.
OC Bitches Brunch is a lifestyle and mindset for anyone and everyone that takes brunching in style very seriously. If you like to eat, brunch and dress well you're a bad bitch that should be brunching like a queen. Stay up to date with the latest and greatest spots and exclusive events in OC by signing up for the OCBitchesBrunch.com newsletter.